Urban Studies (Master)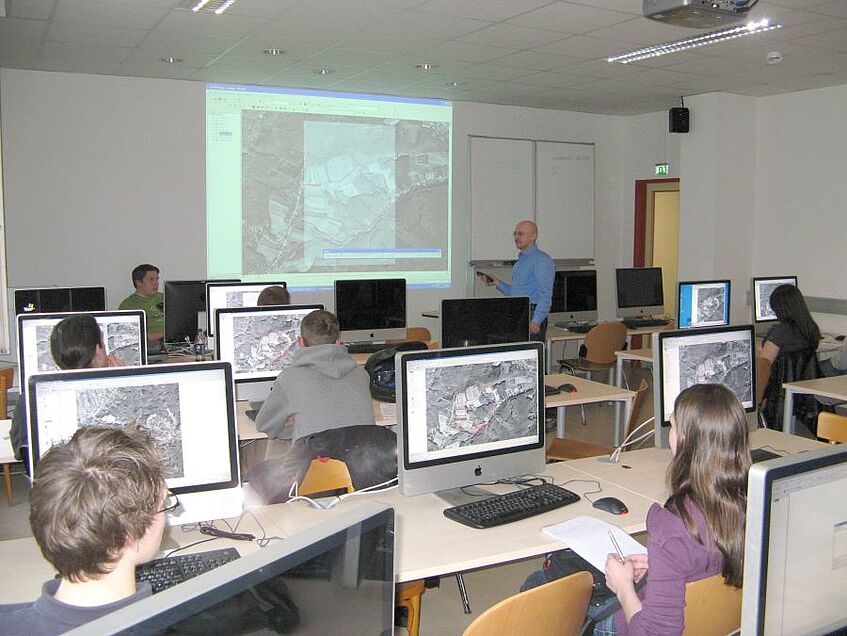 The joint master's programme in Urban Studies equips students with the necessary competences to analyse urban societies and urban spaces in Europe using subject-specific advanced methods. Lecturers from all over the world and from a range of different disciplines help students understand theoretical approaches in urban studies, apply them in analytical work and develop solutions to urban issues. Furthermore, they get to know the principles of academic policy consulting and strengthen their competences by presenting and managing their own projects independently. In addition, the joint master's programme provides the opportunity to study in a multi-disciplinary and international team, get to know the languages for specific purposes from other disciplines and practice intercultural communication.
The language of instruction in the joint master's programme in Urban Studies is English.
Master of Arts
Degree Programme Code: 066 664
4 semesters / 120 ECTS credits
Language: English
NO entrance examination
Getting Informed
Information on Previous Studies:
Questions about the Degree Programme:
Study Programme
The master's programme in Urban Studies is jointly offered by six universities in four university cities in Europe. Every university is responsible for certain modules. We recommend that students complete the modules in the following order: the first winter semester in Brussels, the subsequent summer semester in Vienna, the second winter semester in Copenhagen, and the second summer semester in Madrid.
The master's programme consists of the following compulsory modules: European Urban Studies, Urban Social Geography, Urban Sociology, Urban Economic Geography, Urban Analysis I & II (later also III and IV), Demography of European Cities, Principles of Urban Planning and Urbanism, Contemporary Problems in Urban Development, Urban Development and Planning in Eastern Europe, Urbanism and Architecture, Urban Culture and Cultural Theory, The Sustainable and Liveable City, Governance and Local Welfare. In addition, students have to write a master's thesis and pass a master's examination.
Five Concepts
which you will deal with during your studies (examples):
Demography

Urbanism

Cultural theory

Architecture

Governance
Overview of the programme structure & topics
Here you find the current offer of courses for this programme to gain better insight into the topics and structure. For more information please click on the respective level.
After Graduation
Among others, graduates can work in the following areas:
urban planning

social planning

project management

political consulting

culture journalism and science journalism.
Graduates' Perspective on the Degree Programme
Graduate Survey
The University of Vienna regularly surveys graduates after the completion of their degree programmes about their experience with their degree programme and the university itself. The survey gives you insight into graduates perspectives of their studies from a subject and organizational related point of view.
Career Tracking of Graduates
The alumni tracking provides information on the career progression of the graduates of the University of Vienna and provides orientation for entry into the profession after graduation (e.g. search duration of first job, salary development and sectors in which graduates are active).