Regional Research and Regional Planning (Master)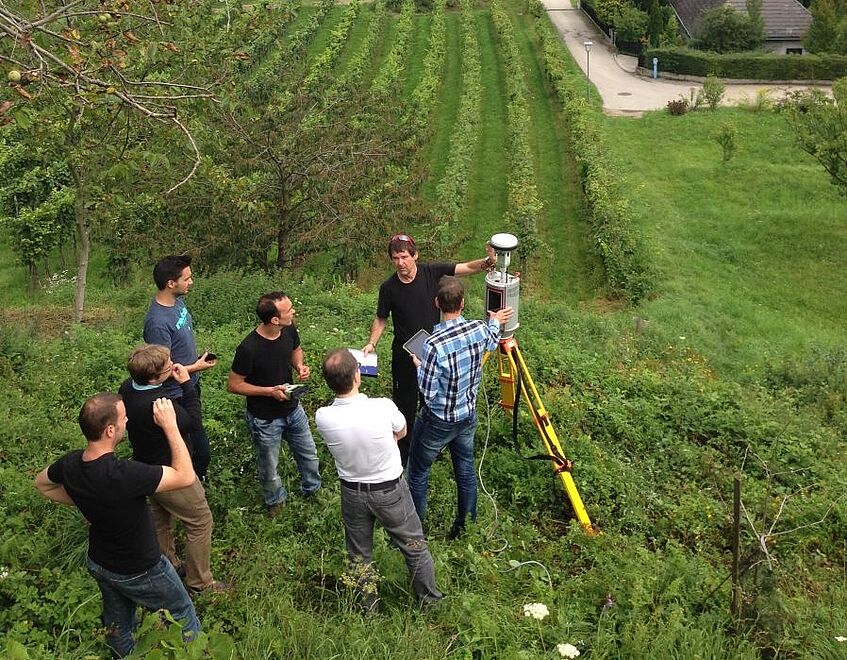 Graduates of the master's programme in Regional Research and Regional Planning have comprehensive knowledge of the content, organisation and practice of regional planning in Austria and Europe. They are familiar with the instruments of regional planning and their implications, and have empirical and theoretical knowledge of societal and socio-spatial development trends (including gender-critical societal analysis). Furthermore, they are able to confidently apply quantitative and qualitative methods of empirical regional research (including cartography).
Master of Arts
Degree Programme Code: 066 857
4 semesters / 120 ECTS credits
Language: German
NO entrance examination
Attention
Instruction Language German
Study Programme
The master's programme consists of modules on the following subjects: Advanced methods of regional research; concepts, tools and legal basics of regional planning; processes of spatial development and opportunities for socio-political control; theoretical and applied regional research and regional planning; elective modules (students can select elective modules from certain neighbouring disciplines, the master's programmes in the areas of geography, or cartography and geoinformation, or other disciplines, subject to approval); field trip. To successfully complete the programme, students have to write a master's thesis.
Five Concepts
which you will deal with during your studies (examples):
Control mechanisms

Development trends

Regional research

Human geography

Acquisition of geodata
Overview of the programme structure & topics
Here you find the current offer of courses for this programme to gain better insight into the topics and structure. For more information please click on the respective level.
After Graduation
Graduates of the master's programme can work in urban planning, regional planning and regional planning for provinces, statistical offices, as well as sectoral planning for the federal state (transport, economy, agriculture, education), and are qualified to carry out planning activities for civil engineers, as well as location analysis and location planning in the private sector. In addition, they are qualified to work in applied geoinformatics, urban and regional marketing and management, regional development, the real estate industry and in media. Graduates of the master's programme in Regional Research and Regional Planning carry out management tasks in tourism, utility and disposal services and local public transportation, or work in public administration or political consulting.
Graduates' Perspective on the Degree Programme
Graduate Survey
The University of Vienna regularly surveys graduates after the completion of their degree programmes about their experience with their degree programme and the university itself. The survey gives you insight into graduates perspectives of their studies from a subject and organizational related point of view.
Career Tracking of Graduates
The alumni tracking provides information on the career progression of the graduates of the University of Vienna and provides orientation for entry into the profession after graduation (e.g. search duration of first job, salary development and sectors in which graduates are active).