Pharmacy (Master)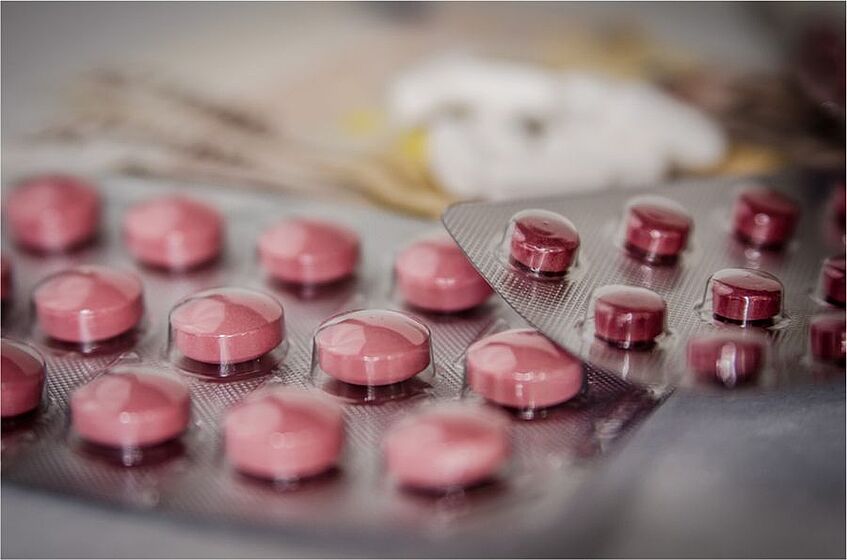 The master's programme in Pharmacy equips students with comprehensive knowledge of the development, production, quality assurance, composition, preparation and storage, biological effects and interactions of pharmaceutical substances/drugs, as well as their safe use. Graduates are qualified to carry out academic research projects independently (including planning and implementation). They are able to integrate scientific methods and findings from the area of pharmaceutical sciences and of related scientific disciplines, and transfer and apply them to other issues. In particular, graduates of this master's programme have the necessary knowledge and competences to inform, educate and counsel patients and doctors on all relevant pharmaceutical aspects.
Magister/Magistra
Degree Programme Code: 066 605
4 semesters / 120 ECTS credits
Language: German
NO entrance examination
Attention
Instruction Language German
Study Programme
The master's programme consists of 14 compulsory modules on the following subject areas: (Bio)pharmaceuticals with effect on metabolic disorders and impaired organ and system functions; anti-infectives, anti-neoplastics and (bio)pharmaceuticals with effect on the immune system; development of magistral formulae; (bio)pharmaceuticals with effect on the cardiovascular system; (bio)pharmaceuticals with effect on the nervous system; pharmaceutical technology and biopharmaceutics for master's students; selected topics of pharmaceutical technology and biopharmaceutics; quality control of herbal medicinal products; medication therapy management and public health; evidence-based pharmacy; clinical pharmacy and pharmacoepidemiology; law for pharmacists; selected topics of pharmaceutical research; additional qualifications and scientific specialisation. In addition, students have to write a master's thesis and pass a master's examination.
Five Concepts
which you will deal with during your studies (examples):
Drug development

Cardiovascular system

Biopharmaceutics

Anti-infectives

Toxicology
Overview of the programme structure & topics
Here you find the current offer of courses for this programme to gain better insight into the topics and structure. For more information please click on the respective level.
After Graduation
Graduates are qualified to pursue a career in the following areas:
public pharmacy

hospital (pharmacy, clinical pharmacy)

industry (research and development, production, drug authorisation, quality assurance)

universities (research and teaching)

testing institutes (forensic analysis, environmental protection, analysis of narcotics, medical service in the armed forces, residue analysis, control laboratories)

national health service

pharmaceutical wholesaling

school (education of pharmaceutical apprentices)

specialist publisher.
Graduates' Perspective on the Degree Programme
Graduate Survey
The University of Vienna regularly surveys graduates after the completion of their degree programmes about their experience with their degree programme and the university itself. The survey gives you insight into graduates perspectives of their studies from a subject and organizational related point of view.
Career Tracking of Graduates
The alumni tracking provides information on the career progression of the graduates of the University of Vienna and provides orientation for entry into the profession after graduation (e.g. search duration of first job, salary development and sectors in which graduates are active).