German as a Foreign and Second Language (Master)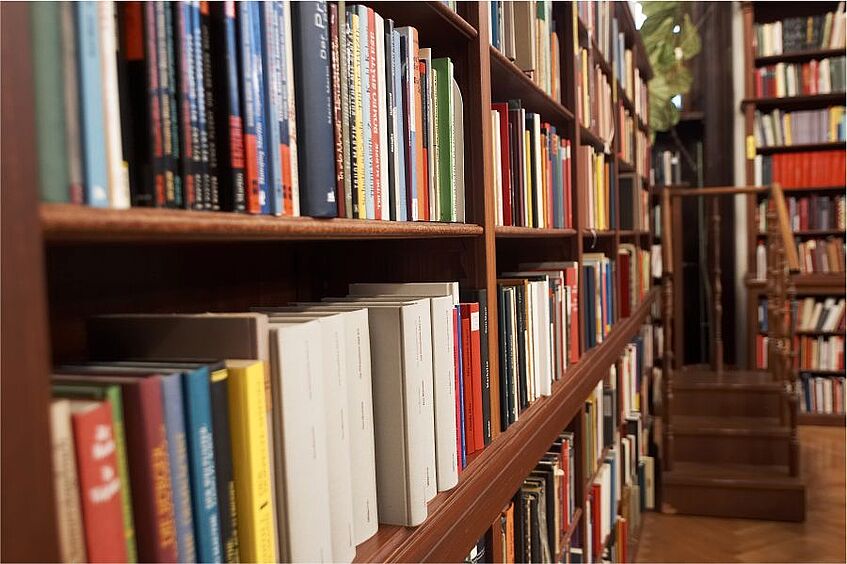 The master's programme in German as a Foreign and Second Language equips graduates of a completed degree programme in a philological or cultural studies discipline with the necessary competences to theoretically and practically address German as a foreign or second language. Moreover, they are able to address the culture of German-speaking countries as a foreign culture and engage in intercultural dialogue. They acquire profound didactic and methodical competences required for teaching German as a foreign and second language. The master's programme prepares students for a profession in academia, practice (teaching, development of curricula, media and textbooks) and the general area of language policy. Applicants with a first language other than German have to provide evidence of German proficiency corresponding to level C1 according to the Common European Framework of Reference for Languages.
Master of Arts
Degree Programme Code: 066 814
4 Semesters / 120 ECTS credits
Language: German
NO entrance examination
Attention
Instruction Language German
Study Programme
The master's programme consists of modules covering the following subject areas: basics in the field of research and practice of German as a foreign language/German as a second language; linguistics and grammar; learning to act in the foreign language/second language: conditions and prerequisites, communication across cultures (language policy, multilingualism), teaching focus: regional and cultural studies, text competence, literature contrast language and individual special focus, methods in language teaching, research practice; final phase consisting of a master's thesis and a master's examination.
Five Concepts
which you will deal with during your studies (examples):
R

esearch on second language acquisition

Linguistics

Contrast language

Language teaching

Education
Overview of the programme structure & topics
Here you find the current offer of courses for this programme to gain better insight into the topics and structure. For more information please click on the respective level.
After Graduation
Graduates of the master's programme are qualified to work in the area of language training for immigrants. They have the necessary didactic qualifications as well as basic qualifications for a profession in the area of language teaching, intercultural communication, multilingualism and language policy, enabling them to develop, implement and evaluate target-group-specific training measures in political consulting, educational planning and educational practice. The second possible area of activity is more oriented towards teaching abroad: our graduates are qualified to act as experts on German as a foreign and second language in research on language teaching and language learning, training of teachers and continuing education and training of teachers, as well as in a wide range of practical areas of activity. They are able to develop needs-based modern learning concepts for German as a foreign language in multilingual contexts.
Graduates' Perspective on the Degree Programme
Graduate Survey
The University of Vienna regularly surveys graduates after the completion of their degree programmes about their experience with their degree programme and the university itself. The survey gives you insight into graduates perspectives of their studies from a subject and organizational related point of view.
Career Tracking of Graduates
The alumni tracking provides information on the career progression of the graduates of the University of Vienna and provides orientation for entry into the profession after graduation (e.g. search duration of first job, salary development and sectors in which graduates are active).