Business Administration (Master)
The master's programme Business Administration aims at familiarising students with the methods and instruments of the discipline and related fields (Business Law, Economic Sociology, Business IT, Economics and Statistics, etc.), thereby enabling them to independently solve management problems.
The master's programme offers students the possibility to choose specialisations in various subject areas in the amount of 80 ECTS und thus adjust their studies to their individual needs and personal career aspirations.
Furthermore, students are prepared for continuing their university studies in a PhD programme in business administration or in any business law subject.
Master of Science
Degree Programme Code: 066 915
4 semesters / 120 ECTS credits
NO entrance examination
Attention
Instruction Language German
Getting Informed
Information on Previous Studies:
Questions about the Degree Programme:
Study Programme
Study Programme
The master's programme Business Administration starts with an introductory phase, in which students can choose from business administrative and methodological subjects. During the introductory phase, they can already attend other courses.
In the intensification phase, students can choose between majors (40 ECTS) and minors (20 ECTS), i.e. large or small specialisations consisting of groups of courses in various subject areas. Students can either choose two majors (2 x 40 ECTS) or one major and two minors (40 ECTS + 2 x 20 ECTS).
Moreover, students must complete elective subjects to an extent of 8 ECTS and also have the possibility to get up to 4 ECTS recognised from their internship.
At the end of their degree programme, students must complete the module of their master's thesis, which includes the writing of a master's thesis, a discussion course and the the master's exam.
Five Concepts
which you will deal with during your studies (examples):
Economic sociology

Econometrics

Management

Marketing

Supply chain management

and many more...
Overview of the programme structure & topics
Here you find the current offer of courses for this programme to gain better insight into the topics and structure. For more information please click on the respective level.
Teacher's Opinion
Teacher's Opinion
"The structure of the master's programme Business Administration is based on Anglo-American university models and is unique in Europe.
To enable the students to organize their studies even more independently, so-called 'majors', larger specialisations, and 'minors', smaller specializations, have been implemented. This way, courses can be customised according to personal preferences and future career aspirations concepts.
In addition, there is the possibility to choose free elective courses and receive credits for internships.
Because of the simplified preconditions for advanced courses, students can start their studies either in the winter or the summer semester."
Univ.-Prof. Dr. Michaela Schaffhauser-Linzatti - Director of Study Programme
After Graduation
The degree programme offers various career opportunities in all business sectors. Graduates have a competitive advantage because of their extensive knowledge of two special fields of business administration. The application of new communication media opens up new work areas, also in traditional company structures.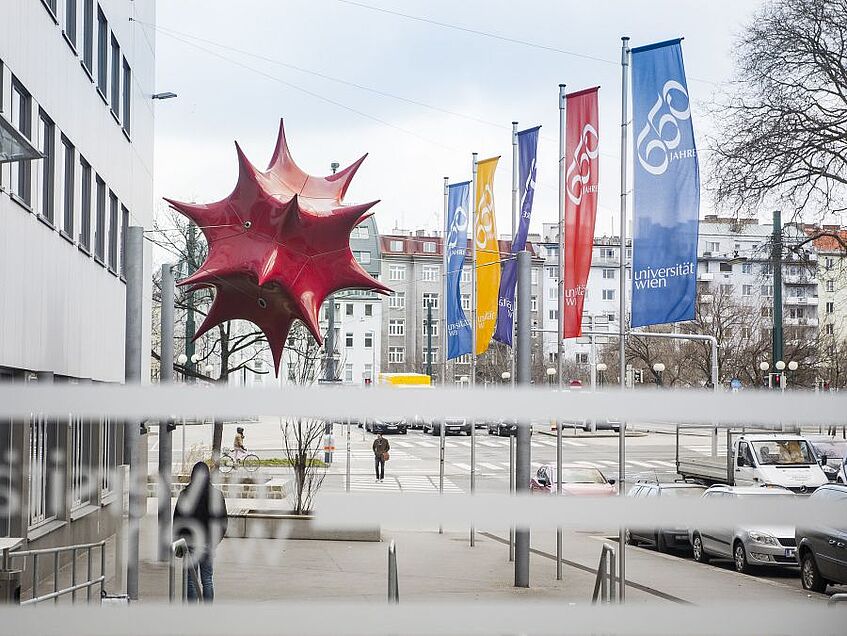 Graduates are able to take over managerial agendas in companies or work as skilled specialists in business administrative departments (marketing, production, logistics, purchasing/distribution, accounting, controlling, etc.). Furthermore, they have necessary skills to become self-employed as entrepreneurs or consultants.
Furthermore, students are given a multitude of management and methodological skills that enable them to grasp and solve problems in related disciplines. In addition, the application-oriented approach of the master's programme ensures that graduates are prepared for labor market conditions. Various soft skills acquired by group and team work activities compliment the graduates' profile.
Apart from that, grauduates can also pursue a career in academica.
Graduates' Perspective on the Degree Programme
Graduate Survey
The University of Vienna regularly surveys graduates after the completion of their degree programmes about their experience with their degree programme and the university itself. The survey gives you insight into graduates perspectives of their studies from a subject and organizational related point of view.
Career Tracking of Graduates
The alumni tracking provides information on the career progression of the graduates of the University of Vienna and provides orientation for entry into the profession after graduation (e.g. search duration of first job, salary development and sectors in which graduates are active).