German Philology (Bachelor)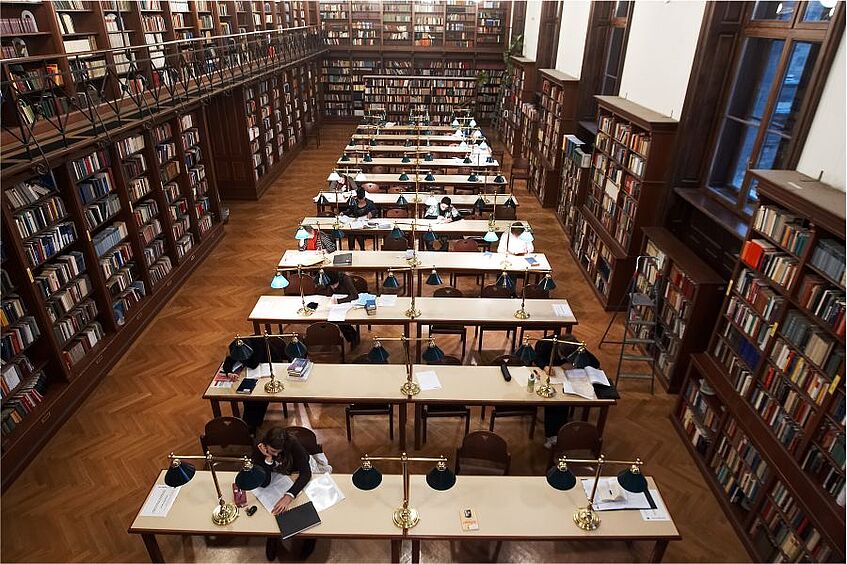 The bachelor's programme in German Philology aims at equipping students with basic knowledge and competences in four areas of study: medieval German literature, modern German literature, linguistics and German as a foreign and second language. Students acquire basic qualifications required for work in academia, research and teaching, providing a basis for work in a wide range of occupational fields.
Bachelor of Arts
Degree Programme Code: 033 617
6 semesters / 180 ECTS credits (including 60 ECTS credits of extension curricula)
Language: German
NO entrance examination
Attention
Instruction Language German
Study programme
Following an Introductory and Orientation Period (STEOP), students have to complete initial specialisations and subject-specific elective modules. Afterwards, a bachelor's module allows students to specialise in a specific field. As part of this module, students have to write two bachelor's theses in two different fields of study.
Five concepts
which you will deal with during your studies (examples):

Pseudonymous authorship

Sound poetry

Rhetoric

Middle High German

Literature studies
Overview of the programme structure & topics
Here you find the current offer of courses for this programme to gain better insight into the topics and structure. For more information please click on the respective level.
After graduation
Nach dem Studium Info EN
Graduates have basic qualifications preparing them for work
in academia, research and teaching;

with books (book shops, publishers, editors, libraries, archives);

in the area of electronic language and text processing (digitisation of texts, text layout, web design);

in journalism (print media, radio, television);

in the art sector (fiction books, translation, advertising);

in the cultural sector (museums, theatres, concerts, film);

as intercultural mediators (ability to judge and act with regard to language and literature).
Graduates' Perspective on the Degree Programme
Graduate Survey
The University of Vienna regularly surveys graduates after the completion of their degree programmes about their experience with their degree programme and the university itself. The survey gives you insight into graduates perspectives of their studies from a subject and organizational related point of view.
Career Tracking of Graduates
The alumni tracking provides information on the career progression of the graduates of the University of Vienna and provides orientation for entry into the profession after graduation (e.g. search duration of first job, salary development and sectors in which graduates are active).