English and American Studies (Bachelor)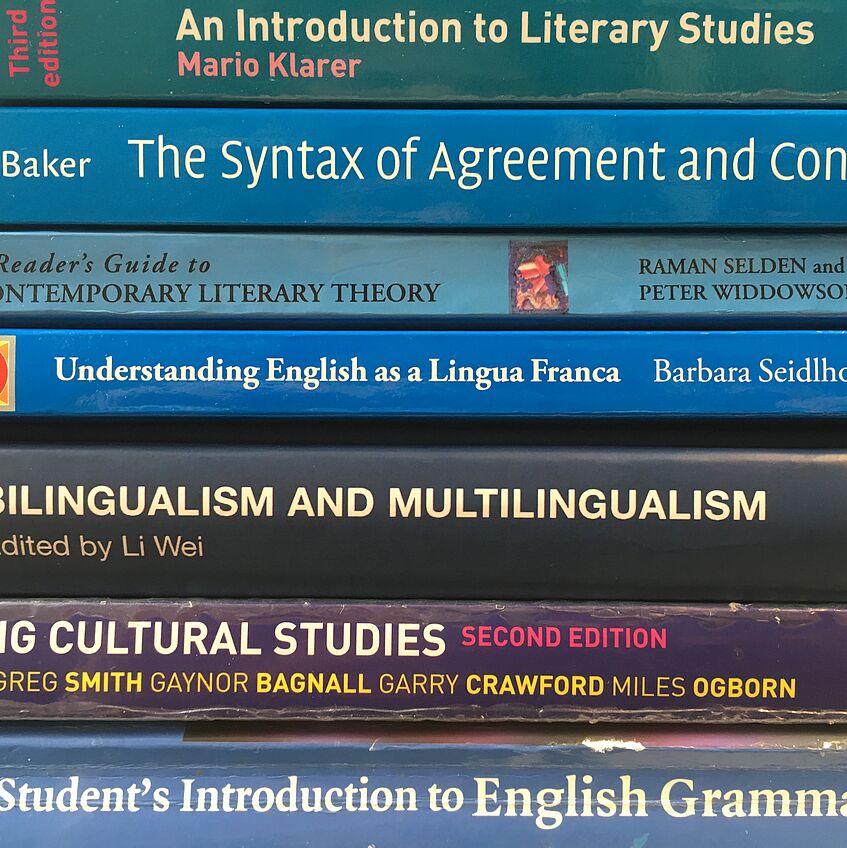 The bachelor's programme in English and American Studies equips students with qualifications in the following areas: language proficiency (target level C2), cultural studies, literature studies, linguistics, as well as academic research, problem solving and teaching.
Bachelor of Arts
Degree Programme Code: 033 612
6 semesters / 180 ECTS credits (including 45 ECTS credits als extension curricula)
Language: Englisch (language of instruction) & German (admission requirement)
Attention
Language of Instruction
The Registartion Period for the Entrance Exam Procedure to this Degree Programme has ended on 3 June 2019.
Study programme
The bachelor's programme in English and American Studies consists of an Introductory and Orientation Period (STEOP), groups of compulsory modules in the field of language competence, linguistics, and literature and cultural studies (135 ECTS credits), as well as extension curricula of a student's own choice (45 ECTS credits). To successfully complete the programme, students have to write two bachelor's theses.
Five concepts
which you will deal with in your studies (examples):
Cultural theories

Language analysis

History of English

Critical readings

Language in use
Overview of the programme structure & topics
Here you find the current offer of courses for this programme to gain better insight into the topics and structure. For more information please click on the respective level.
After Graduation
Depending on their additional qualifications and the current situation on the labour market, graduates of the bachelor's programme are qualified to work in the education, cultural, media or communication sector.
Graduates' Perspective on the Degree Programme
Graduate Survey
The University of Vienna regularly surveys graduates after the completion of their degree programmes about their experience with their degree programme and the university itself. The survey gives you insight into graduates perspectives of their studies from a subject and organizational related point of view.
Career Tracking of Graduates
The alumni tracking provides information on the career progression of the graduates of the University of Vienna and provides orientation for entry into the profession after graduation (e.g. search duration of first job, salary development and sectors in which graduates are active).