Egyptology (Bachelor)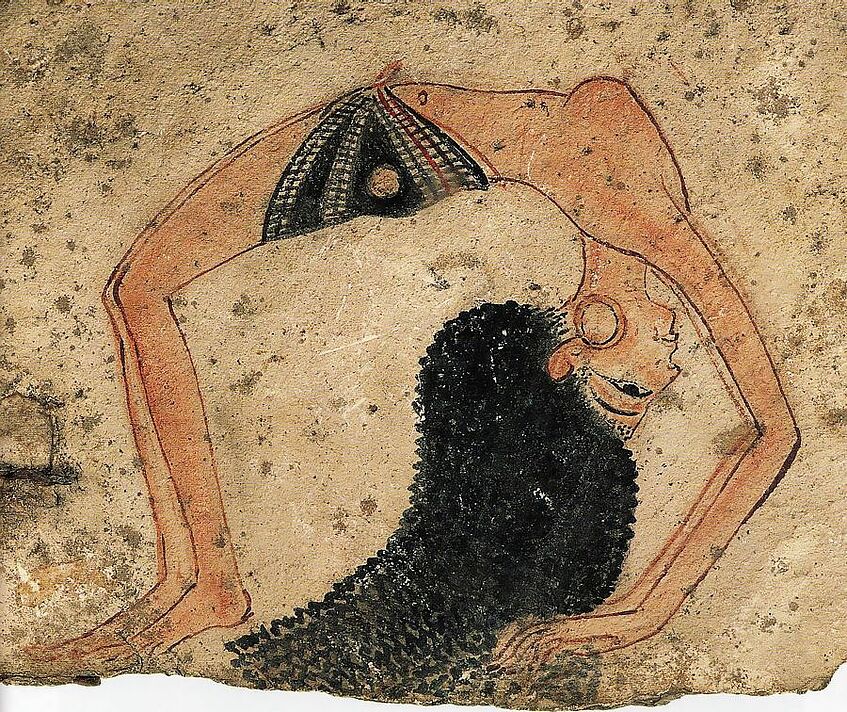 The bachelor's programme in Egyptology aims at imparting skills that are required to understand all aspects of a culture to integrate them into a comprehensive picture. The most important subdisciplines of Egyptology are: archaeology, history, art, language, script, literature, religion, architectural history and field archaeology. Graduates are familiar with the different methods and theories of the individual subdisciplines and know how to apply them.
Bachelor of Arts
Degree Programme Code: 033 698
6 semesters / 180 ECTS Credits (including 60 ECTS credits of extension curricula)
Language: German
No entrance exam
new Curriculum - starting winter semester 2019/20
Attention
Instruction Language German
Getting Informed
Questions about the Degree Programme:
Study programme
The bachelor's programme in Egyptology comprises an Introductory and Orientation Period (Principles of Thinking in Historical and Cultural Studies, Middle Egyptian: Language and Script, Ancient Egypt: An Introduction Part 1), introductory courses on the history of Egypt, archaeology, history of art and culture, literature, history of architecture and a specialisation in two fields of practice (to be selected from: philology, history of art and culture, archaeology, Greek, Akkadian, literature, Mobility Module). To successfully complete the programme, students have to write a bachelor's thesis.
Five concepts
which you will deal with in your studies (examples):
Hieroglyphs

Akkadian

Epigraphy

Hieratic

Papyrology
Overview of the programme structure & topics
Here you find the current offer of courses for this programme to gain better insight into the topics and structure. For more information please click on the respective level.
Graduates of the bachelor's programme in Egyptology have the necessary competences to pursue a career in the following areas (among others):
in the area of teaching (national and international universities, adult education institutions)

in the area of academia and research (Austrian Archaeological Institute, Austrian Academy of Sciences, international research institutions)

at museums and libraries

in tourism (in Austria and abroad)

in public administration (e.g. diplomatic service)

in cultural management (planning and organising academic and cultural events)

in publishing and media.
Graduates' Perspective on the Degree Programme
Graduate Survey
The University of Vienna regularly surveys graduates after the completion of their degree programmes about their experience with their degree programme and the university itself. The survey gives you insight into graduates perspectives of their studies from a subject and organizational related point of view.
Career Tracking of Graduates
The alumni tracking provides information on the career progression of the graduates of the University of Vienna and provides orientation for entry into the profession after graduation (e.g. search duration of first job, salary development and sectors in which graduates are active).